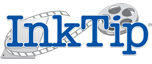 This just in via InkTip, the membership-only site that provides "24/7 access to the best selection of screenplays and writers anywhere on the Internet. Access is free to qualified producers, directors, agents, managers, and name actors." (From the InkTip site).
Byron A. Martin Productions Inc. – Comedies from Canadian Writers

We are looking for completed feature length-comedy or dramedy scripts from Canadian writers. Please note that, due to funding purposes, this lead is only open to Canadian citizens. Please do not submit horrors, thrillers, or scripts in any other genre with elements of comedy; we are only open to comedy or dramedy submissions. Submissions must be for contemporary material with no scenes requiring large numbers of extras, no stunts, special FX or visual FX.

Budget must not exceed $2.5 million Canadian. WGC and non-WGC writers may submit.

Our credits include "Wild Cherry" and "Phantom Punch."

To submit to this lead, please go to: http://www.inktippro.com/leads/

Enter your email address.

Copy/Paste this code: aps97r3ex6

NOTE: Please only submit your work if it fits what the lead is looking for exactly. If you aren't sure if your script fits, please ask InkTip first.
THE STORY SPOT does not endorse any particular product or service; we simply pass what we find on to you. CYA is totally up to you.