INDUSTRY
Since in 2004, film execs all over town have offered their picks of the best screenplays that came across their desks "that were written in, or are somehow uniquely associated with, 2009 and will not be released in theaters during this calendar year." It's called The Black List and it is a kind of honor, we believe, to be included in this roster of faves. It means the work has been appreciated by those in the know and is a hot property yet it may not fit the year's production slate, budget constraints, or whatever. For each screenwriter, frustrating as the list may be, that's still gotta feel great.
Kudos are in order for our good friends screenwriter Nissar Modi and writer/director Pall Grimsson whose screenplay "Z FOR ZACHARIAH" is much-loved here in the land of golden dreams and silver screens. Whether (and when) we'll see "Z" in theatres is up the the one exec out there who will fund it and add it to his or her development slate. If you want to read it, keep watch on some of our favorite script sites (listed in the sidebar) but these closely held gems might be tough to find…until they're produced, that is. Good thing you never know who gets their hands on what around here.

"Z FOR ZACHARIAH"
Logline: "A sixteen-year-old girl named Ann Burden survives a nuclear war in a small American town."
Agent: Creative Artists Agency – Jay Baker, Josh Krauss
Manager: Energy Entertainment – Angelina Chen, Brooklyn Weaver
Zik Zak Filmworks producing.
Based upon the novel "Z for Zachariah" by Robert C. O'Brien.
The Black List 2009: Full Roster by Nikki Finke at Deadline Hollywood.
And a tiny url for your sharing pleasure:
http://tinyurl.com/877jlee
One of our most beloved Story Spot readers sent in a question about query letters that many of you–whatever form your work takes–may find helpful (let us know if you do!) Mote writes:
A friend of mine is thinking about approaching some specialty production companies with a script he's working on — when it's finished. I told him, if it were me, I'd include a logline and tell them a little bit about myself, my background, and my writing experience — as well as talk about the script itself. He's doing some research on production companies, but it would basically be a "cold call" situation. He wants to send query letters to these companies to see if they have any interest in reading his script before sending them an actual copy of it. Do you have any examples of a query letter or do you know of any on the web?
Ah, the query. Ken's advice to his friend is sound*. For those of you new to the query letter, here's the deal. A query letter is one standard, industry-accepted method to introduce yourself and your project to a potential development or production partner. Queries are one part of your overall pitch package for your project.
And a tiny url for your sharing pleasure:
http://tinyurl.com/cqe6blw
As seen on the Mandy.com Weekly Production Job Alert:

Vacancy: Writer

Employer: Top Dog Films, Inc.
Location: Los Angeles
Duration: TDB, starts ASAP

Top Dog Films, Inc. is currently looking for feature film scripts for a slate that we are putting together. This is a low budget independent film project. If you or your clients have a script that fits the following criteria please go to www.topdogfilms.com, and follow the submission process. If you have submitted to us already please do not submit the same script again.

SCRIPT CRITERIA:
1. Low Budget script of $1 million dollars or less.
2. Must have minimal characters (less than 10 in total)
3. Minimal Locations (less than 10 in total).
4. Scripts should be story & character driven
5. No special make-up, stunts, or effects
6. Genres: Comedy, Drama, Psychological Thriller
Below are examples of films in the genres that we are looking for that have both strong characters and story lines. This should give you an idea of the type of films that we enjoy. We do NOT want scripts that copy the below films. Simply use this as a guide to our taste while also meeting our criteria requirements.

THRILLER: "Sea of Love", Jagged Edge", "Fatal Attraction",
"A Perfect Murder", "Misery"

DRAMA: "Steel Magnolias", "Kramer vs. Kramer", "Boys Don't Cry",
"One Flew over Cuckoo's Nest", "The Visitor", "Frozen River",
"12 Angry Men"

COMEDY: "The Goodbye Girl", "The Forty Year Old Virgin",
"Best in Show", "The Odd Couple"

Once we have read your script we will contact you if we are interested. Given the volume of material that we receive it is impossible for us to respond to calls/emails regarding the status
of your script.
Thank you so very much!
Apply to: Maria

Ad created on 11-Nov-09. Expires: 01-Dec-09.
Please note that THE STORY SPOT simply passes these tidbits of info on to you as they are found. We do not endorse any particular product or service nor have we verified any of the information or people connected to it. Use your own best judgment and please do not respond to us about positions posted. Thank you all and good writing.
And a tiny url for your sharing pleasure:
http://tinyurl.com/6m7j2ld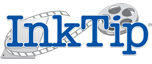 This just in via InkTip, the membership-only site that provides "24/7 access to the best selection of screenplays and writers anywhere on the Internet. Access is free to qualified producers, directors, agents, managers, and name actors." (From the InkTip site).
Byron A. Martin Productions Inc. – Comedies from Canadian Writers

We are looking for completed feature length-comedy or dramedy scripts from Canadian writers. Please note that, due to funding purposes, this lead is only open to Canadian citizens. Please do not submit horrors, thrillers, or scripts in any other genre with elements of comedy; we are only open to comedy or dramedy submissions. Submissions must be for contemporary material with no scenes requiring large numbers of extras, no stunts, special FX or visual FX.

Budget must not exceed $2.5 million Canadian. WGC and non-WGC writers may submit.

Our credits include "Wild Cherry" and "Phantom Punch."

To submit to this lead, please go to: http://www.inktippro.com/leads/

Enter your email address.

Copy/Paste this code: aps97r3ex6

NOTE: Please only submit your work if it fits what the lead is looking for exactly. If you aren't sure if your script fits, please ask InkTip first.
THE STORY SPOT does not endorse any particular product or service; we simply pass what we find on to you. CYA is totally up to you.
And a tiny url for your sharing pleasure:
http://tinyurl.com/cpuymjd
This seems to be ideal for you LA-based novelists out there who have asked about learning screenwriting or for someone entirely new to the game who wants a bit of low-stakes experience.
From the Mandy.com Weekly Production Job Alert:
SCREENWRITER ASSISTANT – Buce Films, Silver Lake.
Starts: Possibly Monday the 14th Sept (About three months.)

I'm a professional Italian screenwriter who is looking for a screenwriter assistant. The candidate needs to be a native English speaker with a MFA in Screenwriting or Creative writing. The perfect candidate would be someone who has recently graduate and he is looking for experience.

The script we'll be working on is an original drama with a flavor of Once. You'll write on my laptop connected to a big screen using Movie Magic Screenwriter. I'll dictate to you actions and dialogues. I will retain the copyright and full credits for the script.

I'm looking for someone for at least 20 hours per week during the morning or early afternoon. The perfect time would be between 9AM to 1PM. If we work well together, I will pay you hourly based on your experience and attitude. Please email me your resume at bucefilms@gmail.com and I'll get back to you.
Please note that THE STORY SPOT simply passes these tidbits of info on to you as they are found. We have not verified any of the information nor do we vouch or anyone connected to it. Use your own best judgment and please do not respond to us about positions posted. Thank you all and good writing.