SCREENWRITING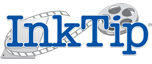 This just in via InkTip, the membership-only site that provides "24/7 access to the best selection of screenplays and writers anywhere on the Internet. Access is free to qualified producers, directors, agents, managers, and name actors." (From the InkTip site).
Byron A. Martin Productions Inc. – Comedies from Canadian Writers

We are looking for completed feature length-comedy or dramedy scripts from Canadian writers. Please note that, due to funding purposes, this lead is only open to Canadian citizens. Please do not submit horrors, thrillers, or scripts in any other genre with elements of comedy; we are only open to comedy or dramedy submissions. Submissions must be for contemporary material with no scenes requiring large numbers of extras, no stunts, special FX or visual FX.

Budget must not exceed $2.5 million Canadian. WGC and non-WGC writers may submit.

Our credits include "Wild Cherry" and "Phantom Punch."

To submit to this lead, please go to: http://www.inktippro.com/leads/

Enter your email address.

Copy/Paste this code: aps97r3ex6

NOTE: Please only submit your work if it fits what the lead is looking for exactly. If you aren't sure if your script fits, please ask InkTip first.
THE STORY SPOT does not endorse any particular product or service; we simply pass what we find on to you. CYA is totally up to you.
And a tiny url for your sharing pleasure:
http://tinyurl.com/cpuymjd
What is it about scary stories? We, collectively, just can't get enough. Whether creepy wet girl-child, voraciously sexy vampire, gangrenous undead, or senselessly psychotic scythe-wielder waiting to kill, we keep coming back for more. Horror consistently tops the bestselling and box office lists, whether presented as out-and-out gore or more seductively as true crime or psychological thrillers. Just what is the secret to keeping an audience on the edge of their seats when they know the bloodbath is coming?
And a tiny url for your sharing pleasure:
http://tinyurl.com/bv9rxdv
For those of you unfamiliar with the psychosis-inducing exercise that is National Novel Writing Month (inconveniently known as NaNoWriMo), behold. Every November, hoards of slightly *off* writers plunk down at their keyboards and legal pads hellbent on composing 50,000 words that will, with some luck, jell into the beginnings of a novel. It takes thirty days of frenzied doing and it's a crazymaking good time.
New writers find NaNoWriMo to be an expectation-free way of diving in to what appear to be an impossible achievement. And novelists with a few on their shelves? Well, they find NaNoWriMo to be an expectation-free way of diving in to what appear to be an impossible achievement…or to start a new project or just for a bit of silly fun. Birthing 350 pages can be daunting to anyone and spilling it forth–without looking back and knowing that the first draft will indeed be utter crap–can be freeing and exhilarating for just about anyone. (Even screenwriters. And yes, we know your dirty little secret…)
NaNoWriMo is empowering. It shows us what we can do. It shows us that we each have unlimited depth to our abilities. (Personally, when I feel blocked, I reflect on my NaNoWriMo experiences and know the words are always there waiting patiently for me to bring them out and shape them into meaning. It's comforting.) When a group of people come together to push themselves through together, anything can happen.
So far this year, over 15,000 writers have signed up! So why not toss your pen in the ring this November and
sign up today?
---
And a tiny url for your sharing pleasure:
http://tinyurl.com/bsfzkn7
Lance Weiler, an American filmmaker, writer, and director, tells Ireland's ScreenDaily.com about the ways story forms are adapting as audiences change. We don't often cover "new media" here on THE STORY SPOT but, as always, old is new again…
The tools I use are no longer simply cameras ― they are mobile and feature real-time web apps. Storylines, characters or scenes now exist beyond one screen or format. My stories spill out into the real world and guide audiences from one experience to another.
While the human need to share experiences in an engaging way endures, the ways we do so continue to evolve with society. Reality television, alternate reality gaming, Twitter fiction and other new forms may all feel vastly different from telling tales around a campfire but remember that the heart of each form remains people sharing what it is to be human. The ways we do that well will never change.
Read "Why audiences are key to cross-media creation" at Screendaily.com
Visit Lance Weiler's blog, "Culture Hacker"
And a tiny url for your sharing pleasure:
http://tinyurl.com/btzoxsc
We heartily support 826LA and it's with pleasure that we bring to you one event from their new series of seminars geared at adult writers. The Screenwriting seminar promises to be another winner. In true 826 fashion, they're calling out the big talent (amazing screenwriters including two, yes TWO, Academy Award nominees and a host we all know and adore) to raise funds for the extraordinary program.
But don't take our word for it, check it out for yourself:
A bargain! And every penny goes towards a very worthy cause: literacy. Looks like there are 19 tickets left (after I snagged mine!) Get yours while they're hot.
Visit 826LA Venice and 826LA Echo Park and pick up some goodies from the Time Travel Store while you're there. There are always low-commitment volunteer opportunities available so ask someone, why dontcha?
Don't live in Los Angeles, there are 826 chapters around the country: